I am really proud of the achievement of my client Thom, who was offered a role with Show Pony Events today.
A big thank you to Jillian Hart (MD of Show Pony Events) who understands the value staff of different abilities can provide to her organisation and clients.
Thom is studying Music production at CIT and has experience through his study of many of the aspects required for a role in the events management industry. Jillian understands that staff who are neurodiverse may not interview the same as other workers but have the ability to be productive members of her team. her business is leading the way demonstrating that inclusion adds value to your  team, clients and business.
Thom is the 47th person on the Autism Spectrum I have assisted to find meaningful employment.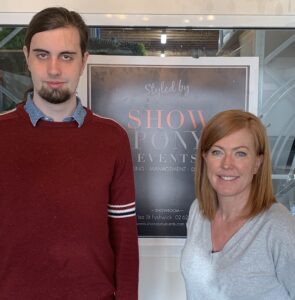 ---
David Smith for Employ for Ability –  Linkedin + Facebook
An autism and neurodiversity employment specialist and advocate.
Working for the last 20 years in the recruitment sector coaching and mentoring clients, candidates and staff to reach their potential.